Air Conditioning Gold Coast
Asset Aircon & Elec proudly stands with our 28 years of outstanding service and proven track record in Air conditioning and later in Electrical and Smoke Alarm supply, installation, and services. Providing high-quality products and a reliable service to our customers, guaranteed!
In 1993, Carrier Australia opened its Gold Coast Air Conditioning office. Then, two years later, Carrier changed ownership that opened up new trade opportunities. This was when – Asset Associated Air Conditioning –  was born. The new company started trading as an independent air conditioning contractor. Later, the company changed its direction in 2017 and they adopted a new, shortened trade name – Asset Aircon. Then, in 2019, the company added its Electrical and Smoke Alarm services to its portfolio which paved the way to complete the name we know now – Asset Aircon & Elec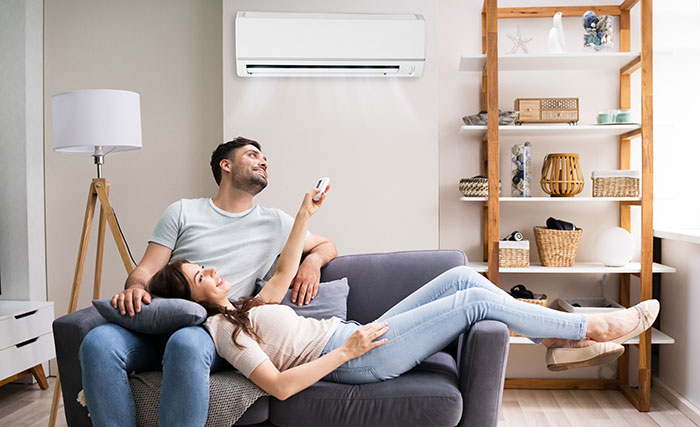 What Sets Our Services Apart
Our mission has always been to provide quality products and outcomes to our customers. Our skilled team of engineers and qualified tradesmen adopts the company's vision with a slogan "We Care", coz' to simply put it, We really do! 
We value spending time with each of our clients to ensure we know and understand their needs in comfort, set budget requirements, and/or assess their existing air conditioning equipment before recommending any replacement. Our company strives to provide you with the highest quality customer experience before and after the project.
For all your Gold Coast Air conditioning needs, Tweed Heads Air conditioning needs, Kingscliff Air conditioning needs, or Logan Air conditioning needs. Come, and Talk to us! We are the preferred choice by many homeowners, business owners, and contractors for their air conditioning needs. We guarantee that you will only get the best value for your money!
Asset Aircon & Elec, Air Conditioning Units
Buy Now, Pay later at Zero % Interest for up to 24 to 36 months. Asset Aircon and Elec is the leading Service provider in Gold Coast for Supply and Professional Installation of Split Systems and Ducted Air conditioning Systems. We carry major brands and install them for you.
Air Conditioning Services
Asset Aircon & Elec is a trusted, reliable, and customer-oriented Gold Coast Air conditioning Services that can provide customers with the complete package starting from Air conditioning supply, Air conditioning installation, Air conditioning maintenance services, as well as Air conditioning repairs that include sourcing of spare parts. We cater to both Residential and Commercial Air conditioning needs with our team of skilled engineers and qualified tradesmen, who are highly capable of providing our customers with only the best possible outcomes and results.
Request a Service or Estimate
Check Out Our Client Reviews